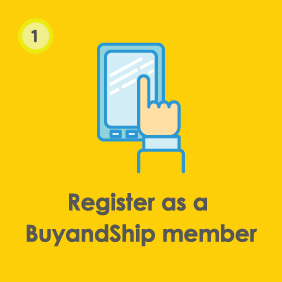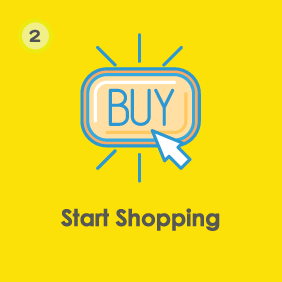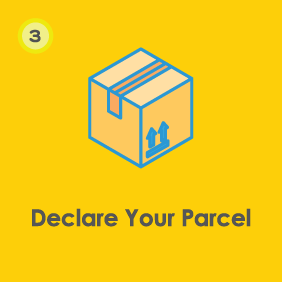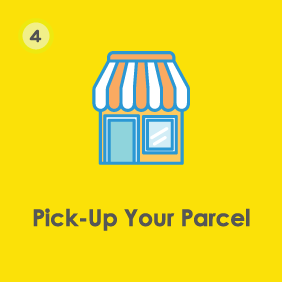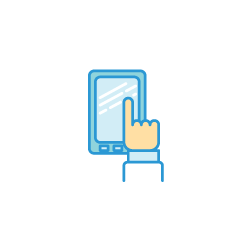 Step 1: Register as a BuyandShip member, obtain our overseas address and start shopping!
Register as a member before shopping (click "become a member" at the top of the membership center)
Upon registration, you can access the overseas warehouse address and your membership ID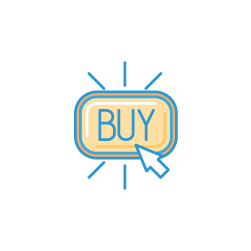 Step 2: Start shopping!
Please go to Membership Centre > Overseas WarehouseAddresses to obtain related warehouse address
Fill in our overseas warehouse address as the shipping address and your name and membership ID as the receiver during checkout.
You can fill in your credit card billing address or our overseas warehouse address as the billing address
Fill in your name and membership ID as receiver
Step by Step Online Shopping Procedures available on Youtube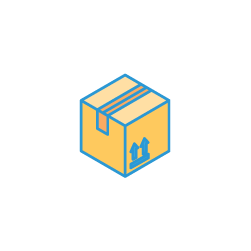 Step 3: Declare Your Parcel
Your online retailer will send out the parcel and provide you the information of the shipping courier and the tracking number soon after you receive your order confirmation
Please enter the tracking number at the "manage your order" through our membership center
You can choose either "Single shipment" or "Bulk shipment" when you enter the tracking number
When the parcel has arrived our Hong Kong warehouse, we will inform you directly via email, normally it takes 2 to 7 days for the delivery
All parcels arriving our warehouse will be stored within 24 to 48 hours, please contact us if your parcel status has not changed after 48 hours
You will receive an email notification when your parcel arrives at our warehouse before you register for a tracking number. Please register the parcel upon receipt of the email
Once you've received a Tracking Number, please declare your parcel ASAP, as undeclared parcels will not be sent back to Hong Kong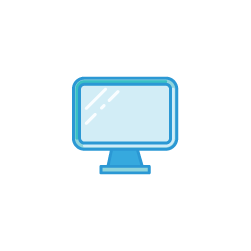 How to choose "Single Shipment" or "Bulk Shipment"?

Single Shipment: Simple and direct way of delivery, after shipment to Hong Kong will be sent directly from redemption center or local delivery
Not eligible for HK self-redemption lockers and third party redemption locations
Delivery fee will be calculated based on the sum of the chargeable weight upon arrival to HK
Deliveries upon arrival can be stored at our warehouse for up to 14 days, a $10 storage fee per parcel will be charged for every extra day
Shipping fee will automatically be deducted from your points rebate
Your parcel will be delivered to your selected redemption center within 1-2 days / local delivery within 2-3 days upon arrival to our Hong Kong Warehouse
The same batch of shipments to Hong Kong will be merged into the same Order Number

Bulk Shipment: Suitable for customer who wishes to purchase multiple products and have them delivered in one parcel
You will receive an email notification when your parcel arrives at our warehouse
It is eligible for redemption center, third party redemption center or redemption locker and local delivery in Hong Kong and Macau
Delivery fee will be calculated based on the sum of the chargeable weight
Adjust your own Points Payment / Credit Card Payment
Your bulk shipment will be delivered to your selected redemption center within 1-2 days / redemption locker in 2-3 days / third party redemption center within 2-4 days / local delivery within 2-3

Reminder: If you want to opt for direct local delivery, please go to
Membership Centre > Local Delivery Address
and enter the address you wish for the parcel to be delivered to. You will be able to use this address during parcel declaration as well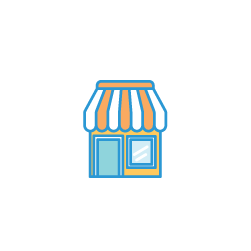 Step 4: Available Payment & Pick-Up Methods

Single Shipment
Hong Kong Redemption Center or Hong Kong Delivery: Payment can be made by cash or redeemed by reward points
An email will be sent to you once parcel has arrived redemption center
For local deliveries, our delivery partner will contact you directly via SMS to arrange for delivery time
The delivery fee listed in your email is the remaining fee to be paid (reward points already deducted)
If your total reward points are not enough to cover the fee, you will need to pay for the remaining fee by cash

Bulk Shipment
Redemption Center or Delivery (Industrial and Commercial District/ Residential District): Accepting Cash and Reward points payment and Online credit card payment
7-ELEVEN / 3rd Party Redemption Centre / Redemption Locker: Accepting Online credit card payment or Reward points payment
You will receive an email notification once parcel has arrived redemption center
SMS notification will be sent out when the parcel is available at the third party redemption center
For local deliveries, our delivery partner will contact you directly via SMS to arrange for delivery time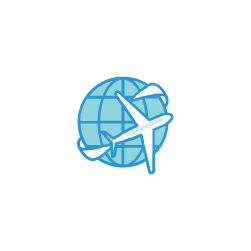 Cut Off / Shipping Time
Parcels arriving our overseas warehouses will be checked out as soon as possible
When the delivery status of the parcel is changed to "Check Out", it means that the parcel has been arranged for delivery to our HK warehouse
Arrival time will be postponed by global public holidays
Expected time of delivery to HK warehouse: US & UK within 4-6 days / Japan within 2-4 days / Korea & China within 2-3 days
Delivery Dates are as follows: 5 times a week, every Tuesday to Saturday HKT

US Warehouse: 5 times a week, every Tuesday to Saturday HKT
UK Warehouse: 2 times a week, every Tuesday and Friday HKT
Japan Warehouse: 5 times a week, every Tuesday to Saturday HKT
Korea Warehouse: 5 times a week, every Monday to Friday HKT
China Warehouse: 5 times a week, every Monday to Friday HKT
---