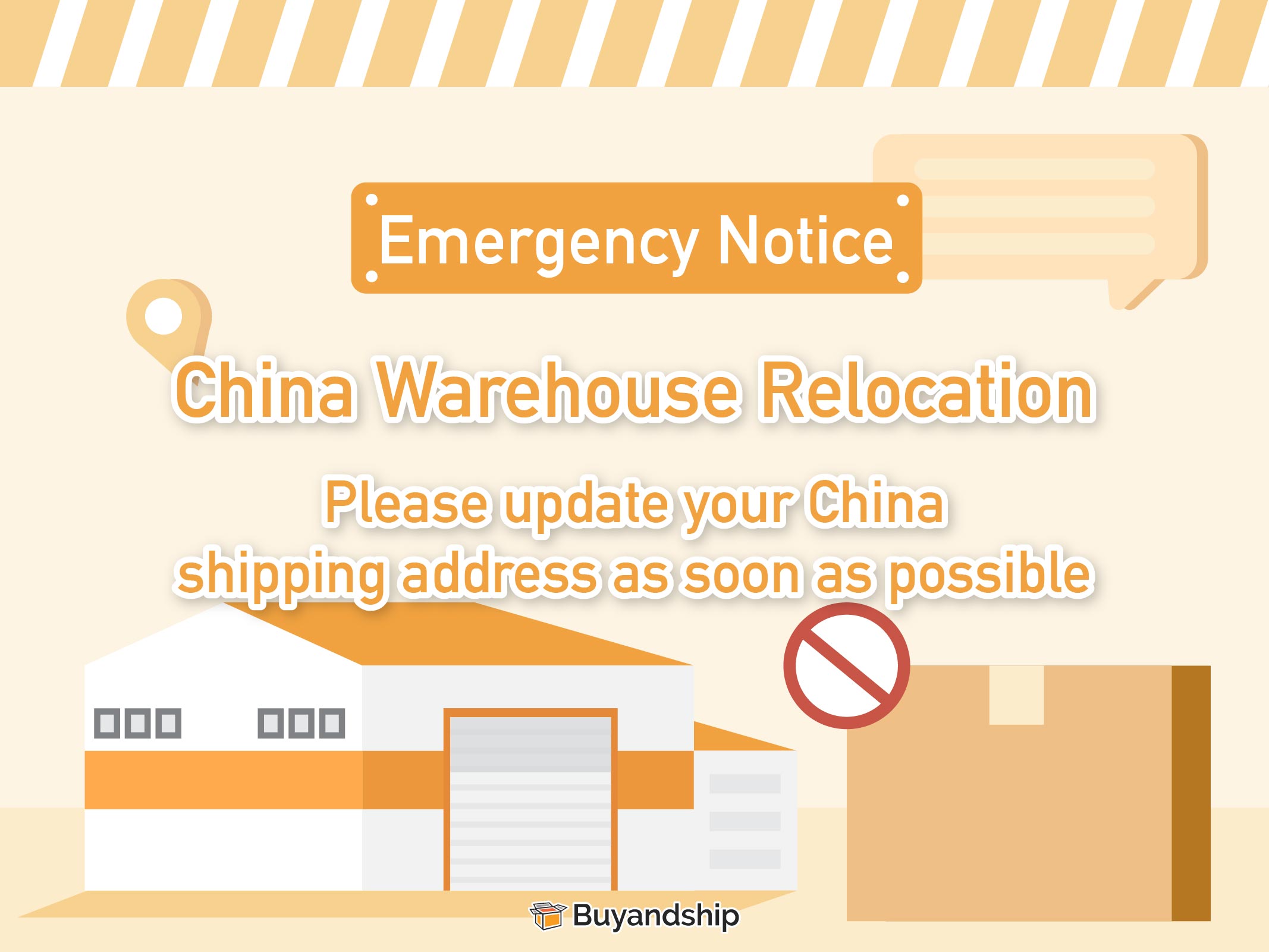 Buyandship China's Dongguan warehouse is relocated urgently due to lease issues. The new China Buyandship warehouse is going to open tomorrow! We recommend you to update the China receiving address to our new address immediately to ensure an efficient freight forwarding of your shipment.
From September 20th to September 30th, shipments to the old warehouse will still be processed normally. It is recommended to notify the seller to transfer to the new warehouse immediately to avoid the shipment not arriving at the old warehouse on or before September 30.
From October 1, 2021, the old warehouse in China will be closed. All shipments that are being sent there will be rejected since no one will receive the them. Please contact the seller to change the address of the new warehouse.
Buyandship would like to thank you for your continued support.
>> Get the new address by clicking "Member Center > Overseas Warehouse Addresses"